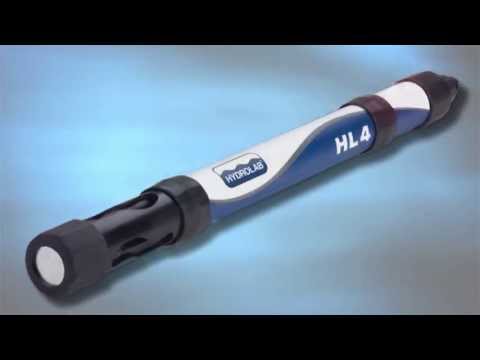 Learn about the importance of Metadata in water quality monitoring programs
Hydrolab HL4
The Hydrolab HL4 is the next generation multiparameter water quality instrument from OTT Hydromet. Its reliability, ease-of-use, and metadata produce water quality data you can trust.
Hydrolab HL4 Features
Self-monitoring system reports the status of the instrument, flags the data, and shows the user where the problem is with assistance on how to solve the issue
User-scheduled calibration and maintenance intervals indicate when they are due
Guided and semi-automated calibration routines lead the user through the calibration process
Calibration results are stored with date and time, calibration type, user identification, and user notes
Check Calibration process allows the user to verify calibration and store the results
Calibration reports contain information about previous calibrations and calibration checks
Sensor status is saved with every line of data and is contained in the log file
Dedicated communications modules allow easy integration with data loggers and telemetry systems
Compatible with the Surveyor HL – a fully IP67 handheld designed for field use with a full-color screen that is visible in direct sunlight
Applications
For measurement of popular water quality parameters in:
Freshwater rivers and streams, lakes and reservoirs, and groundwater wells
Salt or brackish water bays, estuaries, and near-coastal areas
Attended monitoring, continuous unattended and real-time monitoring
Available Sensors
Temperature, Conductivity, pH, LDO (Luminescent Dissolved Oxygen), Depth, Turbidity
Downloads
Hydrolab HL4 Communications Module Manual
More information on the Hydrolab HL4 and available sensors can be found at www.ott.com.