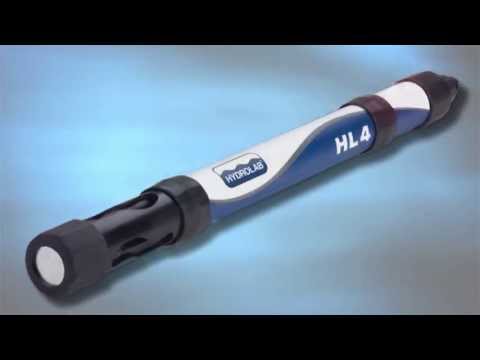 Learn about the importance of Metadata in water quality monitoring programs
Surveyor HL
The Surveyor HL is the handheld display that connects to the Hydrolab HL4 for attended monitoring applications and for completing other common tasks with the sonde in the field. It is rugged and compact with a color screen that is visible in direct sunlight and a keypad with pronounced buttons for system navigation.
The menu structure and functions are modeled after the Hydrolab Operating Software to make it easy to use and provide feedback about the system's status and access to onboard metadata. The Surveyor HL is powered by a rechargeable lithium-ion battery that holds enough energy to power a Hydrolab HL4 for 10 continuous hours.
Surveyor HL Features
Fully IP67 enclosure with hand strap and rubberized case for optimal grip
Threaded connector to securely attach the sonde deployment cable
Color LCD 3.5 inch QVGA display visible in direct sunlight
Rechargeable lithium-ion battery that can power an HL4 for 10 continuous hours
Downloads
For more information on the SurveyorHL Handheld, please visit www.ott.com.